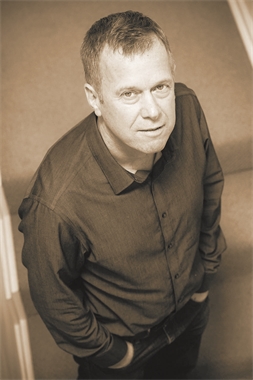 BBC Correspondent Andrew Harding will speak about the rivalry between the United States and China for influence in Africa as well as his new book, These Are Not Gentle People: Two murders. Forty suspects. The trial that broke a small South African town to be published in audio and ebook formats in the US October 1.
Andrew Harding is a British journalist and author. He has been living and working abroad as a foreign correspondent for the past 30 years. Since 1994 he has been working for BBC News.
He began his career in Moscow in 1991 as a freelancer, working for IRN, NBC Radio, Monitor Radio, FSN, The Evening Standard and later for The Guardian and The Economist. Since then he has lived in Tbilisi, Nairobi, Singapore, Bangkok, and for the past 12 years in Johannesburg.
Andrew has covered many International events, from the end of the Soviet Union and Russia's parliamentary rebellion to the Asian tsunami and west Africa's Ebola outbreak. By accident, rather than design, much of his work has been in conflict zones - in Chechnya, Azerbaijan, Abkhazia, Kosovo, Afghanistan, Iraq, Burma, Darfur, DR Congo, Liberia, Sierra Leone, Mali, South Sudan, Cote D'Ivoire, CAR, Burundi, Uganda, Libya and elsewhere.
Andrew has been living in South Africa since 2009. He reported on the Oscar Pistorius trial in Pretoria. It was partly that experience that prompted him to search for another murder case, that might dig deeper under the skin of modern South Africa. Early in 2016 he read about an incident in the Free State and decided to investigate. The result, four years later, was his new book, These Are Not Gentle People. A BBC Radio 4 series and podcast is in the works.