Sign In to the Member Section
June 2020 Events
June 3 | World Affairs Council of New Hampshire | Heart of Europe: With Dr. Martin Nekola
The current political situation in the Czech Republic, a small country in the very heart of Europe and historically considered the crossroads between the West and the East, is a reflection of the latest developments in the entire European Union. With Brexit, a recent refugee crisis, and the rise of populist and authoritarian tendencies across the continent, the EU has been facing serious challenges from multiple fronts in the past several years. On June 3rd at 4 pm, hear from Czech scholar and researcher Dr. Martin Nekola as he addresses these issues, with a further focus on current trends in Czech politics.
June 4 | World Affairs Council of Orange County | Tiananmen Protests of 1989 & Hong Kong Crisis 2019
June 4 marks the anniversary of the 1989 Tiananmen massacre in Beijing and elsewhere in China. The anniversary is marked by large gatherings each year is Hong Kong, where a June 4th vigil attended by well over 100,000 people in 2019 launched a series of protests that captured the attention of the world. Both our panelists have written extensively on this subject, which is the focus of a new book by one of them. This webinar will reflect on the meaning of the current state of political life in different parts of the PRC. It will begin with a dialog moderated by William Edwards, who have 38 years of living and working experience with China. Then we will segue into a broader conversation involving the audience.
June 11 | World Affairs Council of Western Michigan | A Conversation With the Dutch Ambassador to the U.S.
A Conversation with Ambassador André Haspels, Ambassador of the Kingdom of the Netherlands to the United States, in partnership with the Netherland-America Foundation (NAF). Thursday, June 11, 2020, 10:30-11:30 AM ET.
Now online: you can attend virtually via the WACWM's YouTube channel: www.youtube.com/c/worldmichigan
Public invited. Free to view. No registration needed. Webinar will be available as a live video on our YouTube site and archived after the presentation.
June 18 | World Affairs Council of Orange County | "The Scientist and the Spy: China, The FBI and th
THURSDAY, JUNE 18TH, 2020 – 10:00 AM (PACIFIC TIME)
Mara Hvistendahl
A webinar on Industrial Espionage
Ms. Mara Hvistendahl is an accomplished author, speaker, and commentator who was formerly based in Shanghai. Prior to her international residence, Hvistendahl testified before the Congressional-Executive Commission on China and appeared on several media outlets to discuss industrial espionage. She is a founding member of the writer cooperative Deca, promoting narrative journalism on and throughout the world. Hvistendahl was National Fellow with New America and was a finalist for the 2012 Pulitzer Prize for General Non-Fiction. While in China, Hvistendahl served as China Bureau Chief for Science.
The Scientist and the Spy: The FBI and the US-China Technological Battle
In September 2011, sheriff's deputies in Iowa encountered an ethnic Chinese man named Robert Mo near a field where a farmer was growing corn seed under contract with Monsanto. What began as a simple trespassing inquiry mushroomed into a two-year FBI operation in which investigators bugged Mo's rental cars, used a warrant intended for foreign terrorists and spies, and flew surveillance planes over corn country—all in the name of protecting the trade secrets of Monsanto and DuPont Pioneer.
Mara Hvistendahl spent four years researching this unusually far-reaching investigation. Through previously unreleased FBI files and her reporting from across the United States and China, she describes a history of shoddy counterintelligence on China, much of it tinged with racism, and questions whether criminal prosecutions are the best way to address trade secrets theft and protect innovation in America. Hvistendahl will discuss science, espionage, and rising tensions in U.S.-China relations.
Buy/read the book ahead of the presentation if you wish. For purchasing the book, please use this link: https://www.penguinrandomhouse.com/books/549962/the-scientist-and-the-spy-by-mara-hvistendahl/
Zoom PMI: TBA
Zoom Link: TBA
June 22 | World Affairs Council of Orange County | Venezuela: America's Greatest Challenge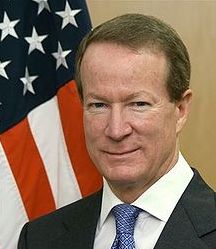 Monday, June 22nd, 2020 – 1:15 PM (Pacific Time)
The World Affairs Council of Orange County Presents:
Venezuela: America's Greatest Challenge in the Western Hemisphere
A Free Webinar with Ambassador William Brownfield, Assistant Secretary of State for Drugs and Law Enforcement (2011-17) Ambassador to Colombia (2007-10), Venezuela (2004-07), and Chile (2002-04)
Bill Brownfield, now a Senior Adviser at the Center for Strategic and International Studies (CSIS), was promoted to the rank of Career Ambassador, the highest rank in the U.S. Foreign Service, in 2012. For the last seven years of his career, he was Assistant Secretary for Drugs and Law Enforcement (INL), running a portfolio of more than $4 billion in 80 countries administered by 5000 employees and contractors. His responsibilities ranged from police training and assistance in Afghanistan and Iraq, massive anti-drug efforts in Colombia and Mexico, crisis management in Central America, and police development in the Palestinian West Bank to maritime law enforcement in the South China Sea and stopping the flow of heroin/fentanyl into the United States.
As Ambassador to Colombia, Brownfield ran an embassy of 4000 employees and $1 billion budget supporting an enormous range of military, security, law enforcement, economic and humanitarian programs with the Colombian government. In Venezuela, he led an embassy in constant crisis with the most adversarial government of any country in the Hemisphere, if not the world. As Ambassador to Chile, he managed a sophisticated relationship with a mature and stable government leading to the first U.S. free trade agreement in Latin America since NAFTA in 1993.
Brownfield has United Nations experience in Geneva (humanitarian) and Vienna (drugs and crime). He was temporary Political Adviser to the U.S. Southern Command. He received the Secretary's Distinguished Service Award and the Presidential Performance Award three times each. He is a graduate of Cornell University and the National War College. He attended the University of Texas School of Law. He speaks Spanish and French. Brownfield is a native of the State of Texas. His wife, Kristie Kenney, is also a Career Ambassador and previous ambassador to Thailand, The Philippines, and Ecuador.
Zoom PMI: 996 6480 4479
June 24 | World Affairs Council of Western Massachusetts | Can COVID-19 Cure a Broken Immigration System?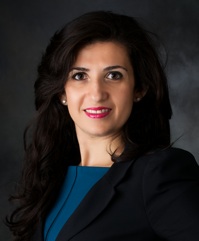 Attorney Mahsa Khanbabai will return for an Instant Issues Online event Thursday, June 24 from 12:15-1:00 PM EDT on Can the Coronavirus Cure a Broken Immigration System? This event is free but you must register online.
Attorney Mahsa Khanbabai has dedicated her legal career to immigration and naturalization issues, representing individual, nonprofit, educational and business clients. She assists clients with employment visas, family petitions, and citizenship applications, as well as other immigration related matters. A significant part of her practice is devoted to assisting foreign dental students, international medical graduates with J-1 Waiver issues, as well as other employment related work visa matters.
She has been an active member of the American Immigration Lawyers Association for over 20 years and currently serves as the Chair of the New England Chapter and is a member of the AILA Department of State liaison Committee. In her capacity as member of the Congressional Liaison committee she has worked closely with congressional offices to advise on legislative policy and as a CBP Liaison worked with CBP officials on issues related to visa entry at airport and border posts. Attorney Khanbabai is an active member of the International Medical Graduate Taskforce, an association of immigration attorneys specializing in physician related immigration.
She has been interiewed on CNN, MSNBC and published articles on this topic in Ms. Magazine.
June 24 | Global Minnesota | Global Conversations DIGITAL: Women in Diplomacy
Many countries face challenges of migration, terrorism, climate change, and the spread of fast-paced technology. Those who are sitting around the table will change the course of history and redefine how we solve critical problems. Through interviews with female Ambassadors, Deputy Chiefs of Mission, and diplomats spanning Afghanistan, Australia, Croatia, Finland, Hungary, Iceland, Kosovo, Mexico, Namibia, Singapore, and the U.S., author Susan Sloan's new book "A Seat at the Table: Women, Diplomacy, and Lessons for the World," highlights the impact of gender-diversified leadership, and why varied voices lead to stronger resolutions and enhanced team dynamics.
June 24 | Los Angeles World Affairs Council & Town Hall | Global Origins of Inequality on the African Cont.
As many Americans have been grappling with racism, police brutality, and systemic inequality domestically, this next livestream between the Los Angeles World Affairs Council & Town Hall and the World Trade Center Los Angeles zooms out to interrogate racism and racial inequality globally, specifically towards African nations. The conversation will be led by Dr. Arikana Chihombori Quao, MD & African Union Ambassador to the US (2016-2019), Ben Murray-Bruce, former Nigerian Senator (2015-2019) & founder of the Silverbird Group, and Grant Harris, CEO of Harris Africa Partners & former Senior Director for African Affairs at the White House.

Dr. Chihombori Quao, Mr. Murray-Bruce and Mr. Harris will discuss the unfair treatment of African Nations by corporations and international institutions. Unequal health outcomes in many African Nations from the COVID-19 pandemic, due to the unequal global allocation of health resources, is just one pressing example of present-day anti-blackness and the legacy of colonialism. The discussion will focus on historic and contemporary examples of institutionalized racism towards the continent of Africa within global economic structures and business practices – as these are key modern drivers of anti-black racism and oppression. The conversation will be moderated by WTCLA president, Stephen Cheung.
This free livestream will take place at 11am PDT.
June 25 | Los Angeles World Affairs Council & Town Hall | Politics in the Time of Coronavirus
The novel Coronavirus is rapidly altering our local, state, and federal political landscapes. While daily news outlets offer a constant stream of updates, our new weekly series, Politics in the Time of Coronavirus with Dan Schnur, takes an analytical approach to the biggest headlines of the week and elevates the stories you may have missed. This interactive digital forum will connect the daily news to larger political trends, and seeks to answer your most pressing political questions. Dan, a politics professor at USC, Pepperdine and UC Berkeley, will assess the tactical actions taken by our political leaders, and also dive into broader topics that are intimately affected by our politicians and their policies. Join our weekly livestream every Thursday at 11 am PST to make sense of politics in the time of Coronavirus.
Dan Schnur (Moderator) is a Professor at the University of Southern California's Annenberg School of Communications, the University of California – Berkeley's Institute of Governmental Studies and Pepperdine University's School of Public Policy, where he teaches courses in politics, communications and leadership. Dan was the director of the Sacramento Bee's "California Influencers" series, in which he led a weekly online conversation among 100 of the state's most respected experts in politics, government and public policy around the 2018 election. He is also a board member of the Los Angeles World Affairs Council & Town Hall.
June 30 | Los Angeles World Affairs Council & Town Hall | Livestream with Dr. Richard Haass
Join us on June 30th at 11am PDT for a free livestream with Dr. Richard Haass, President of the Council on Foreign Relations. Dr. Haass has studied, worked, and written on U.S. foreign policy and globalization for over four decades. Haass will discuss the importance of global literacy–knowing how the world works–and how the global landscape matters enormously to what happens domestically in countries. U.S. foreign policy is uniquely American, but the world Americans seek to shape is not. Globalization can be both good and bad, but it is not something that individuals or countries can opt out of. Haass will discuss how he studies world events, global politics, financial shifts, cultural uprisings and ancient and modern history, and how that has prepared him to better respond in times of crisis. The conversation will be moderated by Doyle McManus, Washington columnist at the LA Times.
You can purchase Richard Haass's book The World: A Brief Introduction from Chevalier's Bookstore here - https://bookshop.org/books/the-world-a-brief-introduction/9780399562396
June 30 | World Affairs Council of New Hampshire | WACNH Live! Asian Flashpoints
On Tuesday, June 30th at 6pm, join WACNH in hearing from Asia-Pacific Security Chair at the Hudson Institute, Dr. Patrick M. Cronin, as he discusses regional tensions amid the pandemic. Through the prism of the ongoing coronavirus crisis, he will touch on current regional flashpoints, from Northeast Asia (see his recent article with former National Security Advisor H. R. McMaster) to Hong Kong, Taiwan, the South China Sea, and South Asia. He will also discuss what the U.S. should be learning from the region with respect to COVID-19, including themes from his recent article in The National Interest, "America Needs an American Pandemic Strategy." Cronin's talk will also be followed by a Q&A. Tune in live at wacnh.org.
June 30 | World Affairs Council of Western Massachusetts | Why Populism is the Sugar Salt Fat in Our Politics
Dr. Javier Corrales, Dwight W. Morrow 1895 professor and chair of Political Science at Amherst College, wll speak an Instant Issues Online event on Why Populism is the Sugar Salt Fat in Our Politics: Examples from the US, Europe, and Latin America on Tuesday, June 30, 2020 at 12:15 PM. The event is free, but you must register online.
Javier Corrales's research focuses on democratization, presidential powers, democratic backsliding, political economy of development, ruling parties, the incumbent's advantage, foreign policies, and sexuality. He has published extensively on Latin America and the Caribbean. His latest book, Fixing Democracy: Why Constitutional Change Often Fails to Enhance Democracy in Latin America, was published by Oxford University Press in 2018. He is the co-author with Michael Penfold of Dragon in the Tropics: Venezuela and the Legacy of Hugo Chávez (Brookings Institution Press, 2015), now in its second edition; with Daniel Altschuler, The Promise of Participation: Experiments in Participatory Governance in Honduras and Guatemala (Palgrave/Macmillan 2013), and with Carlos A. Romero, U.S.-Venezuela Relations since the 1990s: Coping with Midlevel Security Threats (Routledge, 2013). He is also the co-editor with Mario Pecheny of The Politics of Sexuality in Latin America: A Reader on Lesbian, Gay, Bisexual, and Transgender Rights (University of Pittsburgh Press, 2010), and author of Presidents Without Parties: the Politics of Economic Reform in Argentina and Venezuela in the 1990s (Penn State University Press, 2002).