Sign In to the Member Section
July 2020 Events
July 1 | Los Angeles World Affairs Council & Town Hall | Crisis Leadership: The Road to Recovery
The pandemic and the recent protests and events surrounding George Floyd's death have challenged organizational leaders in responding to their stakeholders, shareholders and fellow citizens. What lessons and management strategies can help chart the journey ahead as state economies reopen and communities engage in conversations about racism, diversity and inclusion? What leadership qualities and behaviors will be valued by institutions and various constituencies? How will creativity, innovation and collaboration continue to play a role in problem-solving in this new environment?
Please join our panelists and moderator for this webinar.
Christine Essel, President & CEO, Southern California Grantmakers
Gregory C. Scott, President & CEO, Community Action Partnership of Orange County
Moderator: Corinne Bendersky, PhD. Professor, Management & Organizations, UCLA Anderson School of Management.
This free livestream will take place at 11am PDT on July 1st.
July 7 | Los Angeles World Affairs Council & Town Hall | Assad's New Syria
On June 17th, the United States' "Caesar Syria Civilian Protection Act" went into effect, imposing sanctions on specific members of the Assad regime as well as those involved with or supporting the Assad regime. The sanctions come at a time when Syria's economy is tattered, and while Assad has consolidated power, his effectiveness as a leader is in question. As the pitch battles of the last nine years fade, Syria remains mired in hyperinflation, massive business closures, widespread food shortages and severe unemployment along with lingering conflict in pockets of resistance. At least 85 percent of Syrians currently live in poverty due to displacement and economic collapse. Syrians also face the rising threat of COVID-19, for which the health care infrastructure is not at all prepared, especially given years of bombing raids targeting hospitals. These intersecting threats — population displacement, economic collapse and the threat of pandemic — have created a wave of no-confidence for the Assad regime among new populations. Recent sanctions are said to "promote accountability for the regime's atrocities." This may be music to many ears — but the Assad regime and its alliance with Russia and Iran remains a complex reality for US foreign policy and we will ask, does the convergence of new challenges present an opportunity for a more effective Syria policy?
The panel will host Senior Fellow and Director of the Countering Terrorism and Extremism Programs at the Middle East Institute with a focus on Syria, Charles Lister; President of Syrian American Council and Syrian Americans Medical Society board member (SAMS), Dr. Zaki Lababidi; and founding member and researcher with the Rojava Information Center—the leading independent news source on the ground in North and East Syria—Thomas McClure. The discussion will be moderated by Maryam Zar, founder of Womenfound and former Middle East Correspondent. The panelists will highlight on-the-ground analysis of Syria's economic collapse, coronavirus response, and issues of displacement, while also uplifting the policy strategies that could move things forward.
July 9 | World Affairs Council of Orange County | Technology, Geopolitical Espionage, Russian Threat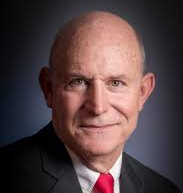 Thursday, July 9th, 2020 – 1:15 PM (Pacific Time)
The World Affairs Council of Orange County Presents:
"Technology, Geo-political Espionage, and the New Russian Threat."
A Free Webinar with Eric Haseltine
Based on his experiences both in the private sector and in US Government intelligence, author and TED speaker Eric Haseltine provides a unique perspective on the inner workings of technology within geopolitical espionage, and calls our attention to the risks imbedded within. With reference to both organizational and technological shortfalls, Eric will describe how the US can reduce threats to, and increase the effectiveness of US intelligence gathering
Zoom PMI: 973 2932 1383
July 13 | World Affairs Council of Orange County | Livestream With Dr. Richard Haass
Monday, July 13th at 1:15 PM PST
Join the World Affairs Councils of Orange County for a livestream webinar:
The World: A Conversation with Richard Haass, President of the Council on Foreign Relations
"Making Sense of a World in Crisis -- Through the Eyes of a Foreign Policy Expert"
A wide-ranging conversation with Dr. Richard Haass, President of the Council on Foreign Relations. Dr. Haass is one of the most articulate, thoughtful analysts in the United States regarding global affairs and U.S. foreign policy. He will discuss how we can become more informed, discerning citizens by understanding how the world works, how international acts impact us domestically, and how we can help shape US responses. Haass will also explain how he studies world events, global politics, financial shifts, cultural uprisings and ancient and modern history to make sound, independent judgments regarding events around the globe. Finally, Dr. Haass will engage with the audience in a frank, lively Q and A regarding international challenges. Don't miss this unique opportunity to interact with one of the foremost experts of our day on global affairs!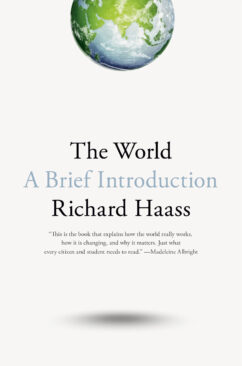 You can purchase Richard Haass's book The World: A Brief Introduction from Chevalier's Bookstore here – https://bookshop.org/books/the-world-a-brief-introduction/9780399562396
-Haass : The New York Times Review: The Challenges of a Threatening World : In "The World," Richard Haass urges Americans to educate themselves about an increasingly dangerous planet.
https://www.nytimes.com/2020/05/12/books/review/the-world-richard-haass.html?smid=em-share
In Partnership With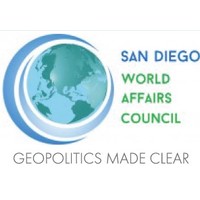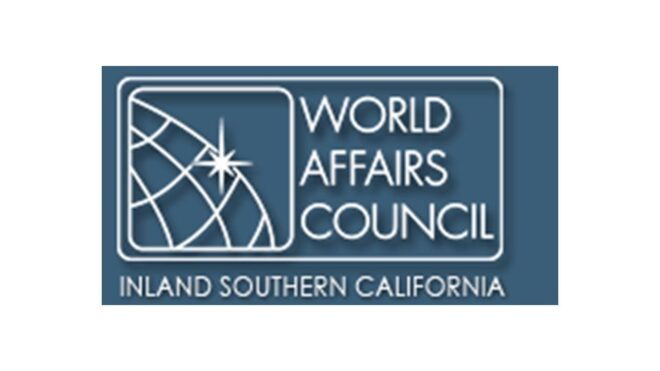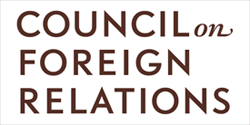 July 14 | Los Angeles World Affairs Council & Town Hall | A Bastille Day Discussion
Join us on Bastille Day for a discussion on France, Emmanuel Macron, and Europe's place in the world. The discussion will be led by William Drozdiak senior fellow at The Brookings Institution's Center on the United States and Europe and longtime foreign correspondent. John Emerson, Chairman of the American Council on Germany and former US Ambassador to Germany, will moderate the conversation.
The Bastille Day discussion will address William Drozdiak's new book, THE LAST PRESIDENT OF EUROPE: Emmanuel Macron's Race to Revive France and Save the World, where Drozdiak argues that Macron is the last staunch leader working to hold the European project together. The book delves into Macron's plethora of challenges in France and abroad — including Trump's attacks on NATO and the international order, Merkel's weakness, Italy's government of nihilists and satirists, the Gilets Jaunes (Yellow Vests) protesters, the resurgence of anti-Semitism, and the endless turmoil of Brexit. The conversation will move beyond Drozdiak's book to an in-depth discussion on France-Germany relations, particularly in the context of the COVID-19 pandemic and European Union post-pandemic recovery fund. It will also broaden to the state of the European Union, and the state of the European continent in relation to the world.
July 20 | Los Angeles World Affairs Council & Town Hall | How Should we Talk about Climate Change?
Join us for a discussion on the future of climate activism with Michael Shellenberger, a leading energy, security and environmental expert named "Hero of the Environment" by Time magazine. While Shellenberger has been a lifelong environmental activist, he now argues that "climate alarmism" is distracting us from dealing with important environmental problems, including those that led to the current coronavirus pandemic. He posits, while climate change is real, it is not the end of the world nor even the biggest environmental challenge we face.
Shellenberger's new book Apocalypse Never: Why Environmental Alarmism Hurts Us All, provides extensively researched argument for a rational approach to the environmental issues facing humankind. The conversation will address climate alarmism and the future of climate activism — but it will also parse out the environmental concerns Shellenberger is most concerned by, and the steps he suggests we all should be taking to combat these threats. The discussion will be moderated by Benjamin Lee Preston, a senior policy researcher at the RAND Corporation and director of the Community Health and Environmental Policy program.
Click here to purchase Michael Shellenberger's book, Apocalypse Never: Why Environmental Alarmism Hurts Us All . You can also call Chevalier's Booktore at (323) 465-1334 to place your order and arrange for curbside pickup.
July 21 | Los Angeles World Affairs Council & Town Hall | Reimagining Education Post COVID-19
COVID-19 has presented unique challenges to the education system. From remote learning to technology based teaching, this LAWACTH Young Professionals Livestream will discuss the long term consequences of a changing education environment. A further look at how inequality is affecting the new environment of education will be examined. How can we use this experience to reform long standing issues in education?
We invite a public discussion with education practitioners and decision makers in order to cohesively reimagine how education will be delivered to the next generation in the coming years. The conversation will be lead by Justin Pigeon, Former Principal at Uncommon Schools; Nick Melvoin, LAUSD Board of Education Member for the 4th District; and moderated by Somya Munjal, Founder of Youthful Savings.
Justin Pigeon got his start in education reform with Teach For America in Houston Texas in 2006. Since then he has spent over 7 years teaching in urban schools and most recently spent another 7 years as a principal of a high performing charter school with Uncommon Schools. Justin recently led his school through the COVID remote learning transition and is eager to share his thoughts on best practices and where he sees remote learning heading in the years to come.
Nick Melvoin is proud to serve the dynamic communities of District 4 on the Los Angeles Unified School District Board of Education. Nick's work is focused on increasing parent and community engagement, transparency and accountability; directing more resources to schools; protecting our most vulnerable students; and bringing a new spirit of partnership and collaboration to LA's public schools. He chairs the district's "Continuous Improvement Data Committee," as well as serving on committees related to legislative advocacy, affiliated charter schools, and school safety. Prior to his election, Nick worked as a teacher, public interest attorney, nonprofit director, and an active board member of a number of community and political organizations. Nick has also worked in the Obama White House and the US Attorney's office. Nick is a graduate of Harvard College, NYU School of Law (Root-Tilden-Kern Scholar), and Loyola Marymount University's School of Education. He was last year's recipient of the Los Angeles Young Democrat of the Year Award.
July 22 | Colorado Springs World Affairs Council | Global Diseases of Racism, Atrocities and Genocide
"When a racial group's collective prejudice is backed by the power of legal authority and institutional control, it is transformed into racism, a far-reaching system that functions independently from the intentions or self-images of individual actors." Robin Deangelo, "White Fragility"
As the Black Lives Matter movement intensifies across the United State, we are compelled to examine issues of racism and ethnic oppression as a historical and worldwide disease. While the U.S., China, Burma, Indonesia and Rwanda have very different histories, they all have dominant races that have oppressed minority races.
Please join our panelists and moderator for this webinar.
Darren Byler, postdoctoral fellow at the Center for Asian Studies at the University of Colorado
Lilianne Fan, Chair of the Rohingya Working Group for the Asia Pacific Refugee Rights Network and co-founder of the Guetanyoe Foundation
Andreas Harsono, writer, investigative journalist, and representative of Human Rights Watch in Indonesia
Consolee Nishimwe, author, motivational speaker and a survivor of the 1994 genocide against the Tutsi in Rwanda
Stanley Harsha, Moderator, former U.S. diplomat with over 30 years of experience in Asian affairs.
July 23 | World Affairs Council of Orange County | "Navigating the New Normal: A Port Perspective"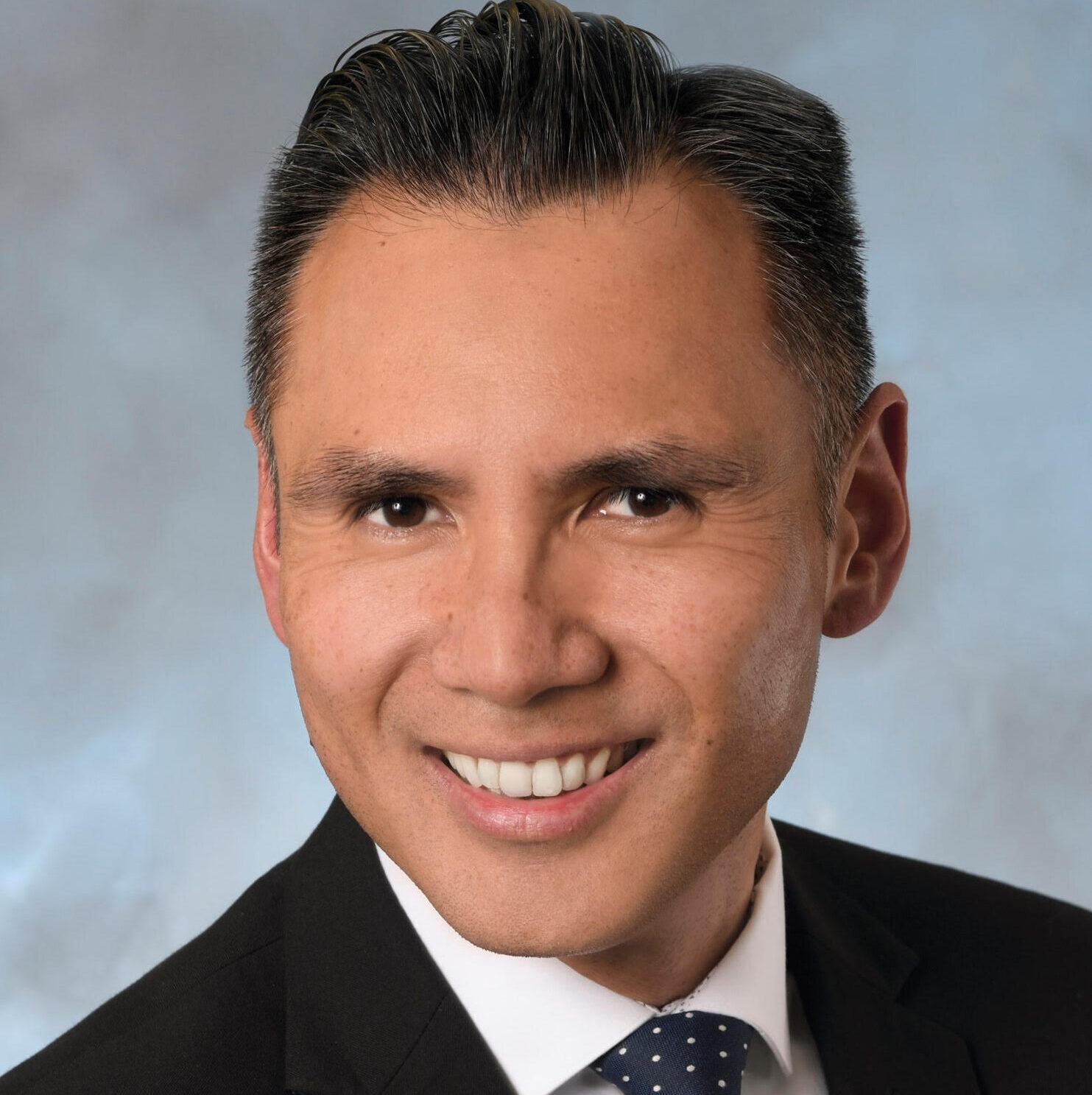 Thursday, July 23, 2020 1:15 PM (Pacific Time)
The World Affairs Council of Orange Country Presents:
"Navigating the New Normal: A Port Perspective"
A free webinar with Dr. Noel Hacegaba, Deputy Executive Director Port of Long Beach
Moderated by Guy Fox
Dr. Noel Hacegaba is responsible for managing the day-to-day administrative and operating functions of the Port, including finance, human resources, real estate, commercial operations and security. More recently, he served as the Port's Managing Director of Commercial Operations and was responsible for developing and executing business development strategies to drive volume and revenue growth during a period of significant industry realignment. Dr. Hacegaba's career at the Port began in 2010 as the Executive Officer to the Board of Harbor Commissioners.
Prior to joining the Port, Dr. Hacegaba managed $200 million in contracts for a Fortune 500 company. He has also served as a chief of staff for an elected official, a business executive for a global trade company, a research analyst for a policy research group and as a management consultant.
A two-time graduate of USC, he holds bachelor's and master's degrees in economics, business administration and urban planning. He also earned his doctorate degree in public administration from the University of La Verne.
As part of his service to the industry, Dr. Hacegaba serves on the Boards of Directors of the Intermodal Association of North America and the Marine Exchange of Southern California and he also Chairs the Professional Development Board for the American Association of Port Authorities.
Zoom PMI: 990 8055 3048
July 25 | World Affairs Councils of America | jfkdjfdjk
dfkdfjkdfjkd
July 28 | Los Angeles World Affairs Council & Town Hall | A Conversation with U.S. Senator Tim Scott

Join U.S. Senator Tim Scott (R-SC) in a moderated conversation with politics professor Dan Schnur on race relations, civil rights, hate crimes, and police reform as represented by the proposed Justice Act, Breonna Taylor Act, Justice for Victims of Lynching Act and Walter Scott Notification Act. This is a 30-minute program from 11:30 a.m. to noon, Pacific.
Senator Tim Scott was elected to the US Senate in 2013. Since then, he has been a national leader on efforts to bring opportunity to every American family. His signature legislation creating Opportunity Zones was passed as part of the 2017 tax reform package, and has the potential to bring billions of dollars of private investment into distressed communities across the country. As he continues to lead on the implementation of the Opportunity Zones initiative, Senator Scott also plays a critical role in issues regarding workforce development, education and diversity. Whether it's tackling the skills gap, making sure children have access to the educational environment best suited for them, or working to bring everyone to the table to find solutions, Senator Scott will keep fighting for South Carolinians every single day he serves in the U.S. Senate.
Dan Schnur (Moderator) is a Professor at the University of Southern California's Annenberg School of Communications, the University of California – Berkeley's Institute of Governmental Studies and Pepperdine University's School of Public Policy, where he teaches courses in politics, communications and leadership. Dan was the director of the Sacramento Bee's "California Influencers" series, in which he led a weekly online conversation among 100 of the state's most respected experts in politics, government and public policy around the 2018 election. He is also a board member of the Los Angeles World Affairs Council & Town Hall.